Booze on the Ouse Festival Special - Aug 2021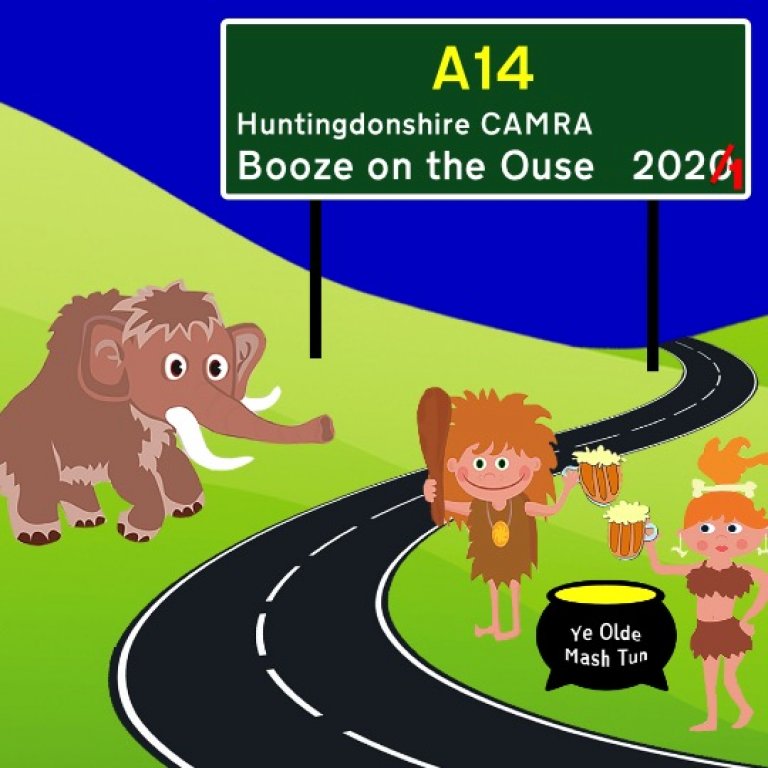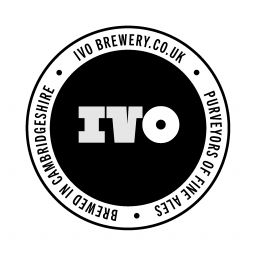 'Booze on the Ouse' BEER & CIDER FESTIVAL 2021 SPECIAL AT ST NEOTS RUGBY CLUB
Thu 19 - Sun 22 August 2021
St Neots Rugby Club, St Neots PE19 1RU
We will have around 30 real ales and 6 real ciders & perries

FESTIVAL OPENING TIMES
Thu 19 Aug .... 12 pm to 10:30 pm
Fri 20 Aug ...... 12 pm to 10:30 pm
Sat 21 Aug .... 12 pm to 10:30 pm
Sun 22 Aug .... 12 pm to 6:00 pm
Or until the bar runs dry!

Tickets available on the door only - No advance sales - Contactless card payments encouraged for all transactions
Please Note: No entry or re-admission after 10.00 pm

Scroll down for details of our entry package. FREE admission for CAMRA Members and St Neots Rugby Club Members at all sessions.
For free entry (and more!), you are welcome to volunteer to help at the festival. Please see Volunteering to help at 'Booze on the Ouse' or contact our Volunteers Coordinator at volunteers@hunts.camra.org.uk.
There will be an exclusive special offer for those joining CAMRA at the festival
* * * A GREAT reason to join CAMRA! * * *
Families are welcome until 8 pm each day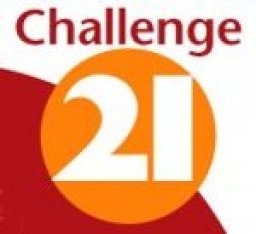 Please remember that it is against the law to purchase alcohol if you are under 18,
or to purchase alcohol on behalf of someone who is under 18.
If you are lucky enough to appear under 21, you can expect to be asked to prove your age

Assistance dogs are welcome in the festival at all times. Other well-behaved, supervised dogs are welcome, but please avoid peak times (e.g. Friday evening) and show consideration for other customers who may be eating nearby.
Theme
As you will see from the logo, our theme for this year has been carried over from 2020 as we were unable to hold a festival in the Autumn due to the restrictions. The theme is linked to the opening of the new section of the A14 running through Huntingdonshire. Several exciting finds were unearthed prior to and during the construction of the new road. These included the bones of a woolly mammoth and a woolly rhinoceros excavated near Fenstanton. Experts believe the remains, found in what was once an ancient river, could be at least 130,000 years old. The woolly mammoth (Mammuthus primigenius) was one species of mammoth which became extinct around 10,000 years ago. They could reach up to 3.5 m in height and weighed six to eight tonnes.

More relevant to the festival, road workers also uncovered what is thought to be the earliest evidence of beer being brewed in Britain, that could date back to 400BC. The find was uncovered in fragments of charred residue from the beer-making process. The fragments were similar to bread but showed evidence of fermentation and contained larger pieces of cracked grains and bran, rather than fine flour. Ancient populations used the beer-making process to purify water and create a safe source of hydration. Much as we appreciate the early opening of this major road, please do not drink and drive!

The purpose of the festival is to encourage people back out to enjoy real ale and cider, produced by our local breweries and cider producers. It has been a tough time for everyone over the past 18 months, and breweries and cider producers have been no exception. We really hope that you can come out and safely enjoy real ales and cider again with us at this smaller than usual festival. We hope to have material from the local branch pubs and clubs on offer as well so we hope that this festival will also encourage some level of safe return to our locals through some advertising.
Safety
We are very much aware that COVID-19 has not gone away and we want to reassure that we are putting in place measures to keep the festival goers as safe as possible. So at the festival you will expect to see:
- NHS Test & Trace QR code and Registration Sheet (Encouraged) on the door
- Plenty of hand sanitiser to allow you to sanitise regularly
- Signs to remind festival goers to wash hands regularly
- Regular cleaning of frequently contacted surfaces
- Well ventilated indoor space
- Option to sit outside (a wrist band system will operate to allow re-entry)
- Encouragement to use contactless card payments wherever possible at the CAMRA bar and stands

We ask all festival goers to respect each other and the volunteers, and be patient where things are a little slower in order to run the festival as safely as possible. Face coverings will not be mandatory, but please wear one if you wish to do so, and respect others if they choose to do so.
Sponsors
We will be inviting companies, pubs and individuals to sponsor a cask of beer or a box of cider. For £35 per beer or cider sponsored, you will receive 2 free entry tickets, 2 free souvenir glasses and £10 worth of beer tokens. Other packages are available for sponsorship of multiple casks, such as £25 for each additional cask without the free stuff.

If you sponsor a cask, you will be able to select which beer or cider you would like to sponsor; this will be on a 'first come first served' basis from when the beer list is posted (ca. 3 weeks before the festival opens). Names of companies, pubs or individuals will be displayed at the entrance and above the product(s) they are sponsoring. You are also welcome to bring along advertising flyers etc. to put on the tables in the hall or insert in the festival programme.
BEER & CIDER
Over the course of the festival we plan to serve 30 cask conditioned beers from a wide range of local breweries.
The traditional cider bar will be serving a selection of tasty traditional cider and perry, sourced from quality local producers. There will be 6 ciders and perries available (whilst stocks last!).
Beer and Cider Lists
Click the links below to see the St Neots 2021 beer & cider lists. There may be some alterations up until the festival due to unavailability, but we will do our best to keep these lists up to date.

Cask Beer List - St Neots 2021
Cider & Perry List - St Neots 2021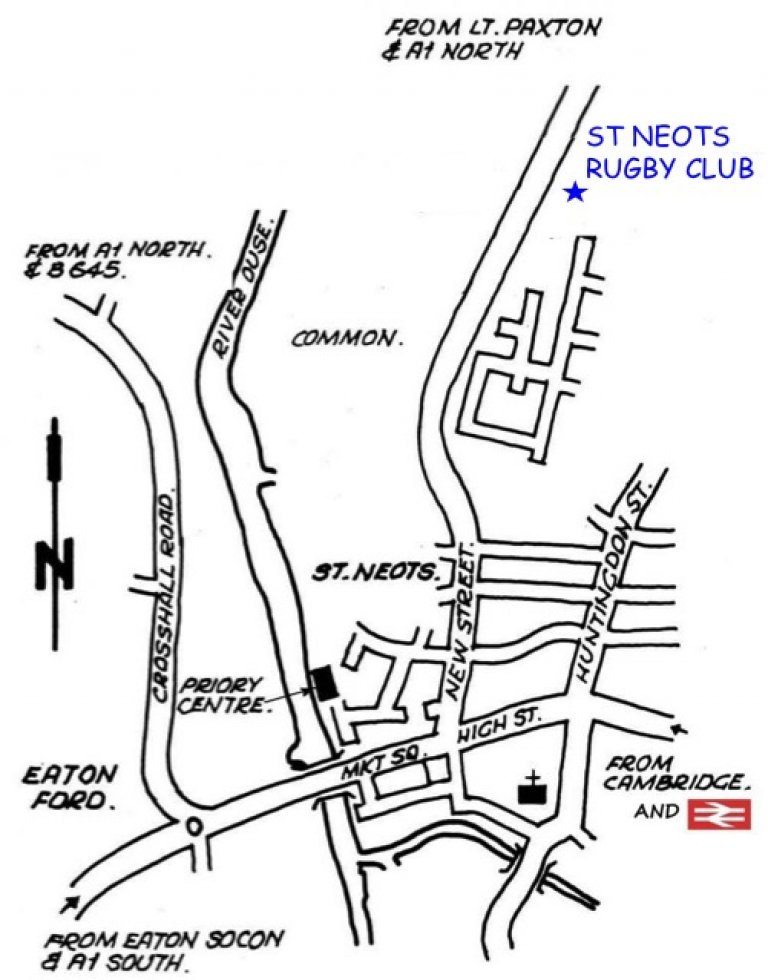 FEATURES
Venue

The festival will be held at the St Neots Rugby Club, St Neots PE19 1RU
Getting There
St Neots Rugby Club is located just outside St Neots town centre beside the attractive riverbank of the Great Ouse. The club is about a 10 min walk from the town centre, and the traditional home of the festival in the Priory Centre. It is also around a 20 min walk or 5 min taxi ride from St Neots Station, which is on the Great Northern rail line linking London Kings Cross / St Pancras and Peterborough, via Stevenage. See www.greatnorthernrail.com
You can take the Stagecoach X5 bus (alight at St Neots Market Square) with regular services linking Cambridge, Bedford, Milton Keynes and Oxford. There are also some local bus services within the St Neots area. For more details, see stagecoachbus.com
Entrance Package
This year the entry package has changed as we will be taking cash and card at the bars, no beer tokens this year. The entry arrangements this year will be:
1. The entrance fee:
£3 (£4 Fri after 6 pm) for non-CAMRA members
FREE ADMISSION for CAMRA and Rugby Club members at all sessions!
2. Buy a token to use to collect your glass (worth £3) from the nearby stand. This year's glass design, kindly sponsored by IVO Brewery, is shown below. Please note that drinks from the bars must be served into lined glasses, so if you bring your own, it must be lined.
Glasses
We ask everyone attending the festival to only handle their own glass. Your glass and its contents will not come into contact with any part of dispensing system, ie it will not come into contact with the cask or tap so will not be in danger of cross contamination. As we have always reused customer glasses, this tap hygiene has always been a requirement for us, so it comes naturally. The volunteer serving you will sanitise regularly. If you require a fresh glass, please return to the glasses stand to swap your glass.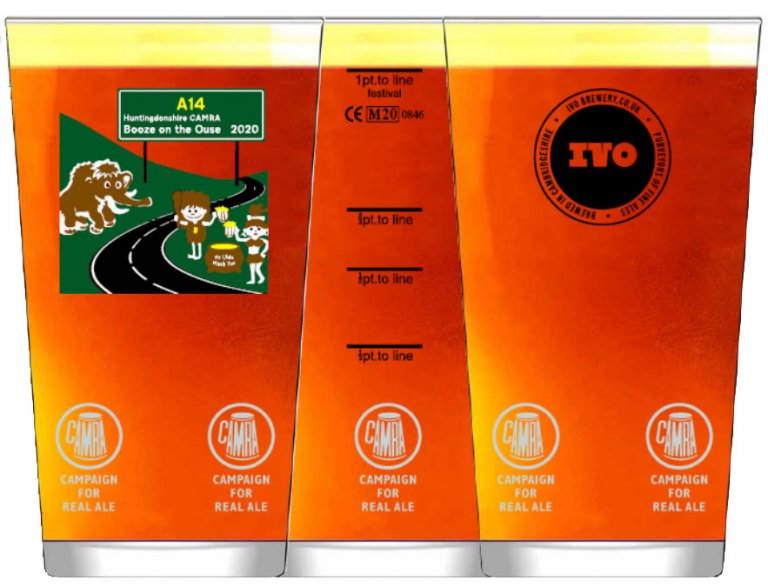 Paying for Drinks
Purchase of all beer, cider and perry from the CAMRA bars, as well as the Rugby Club food and bar sales, will be by cash or card. We encourage the use of contactless payment wherever possible.

Food & Soft Drinks
Hot food and soft drinks will be available from the Rugby Club's bar.




Please do not bring in alcohol purchased elsewhere.

CAMRA Membership Stand
Come along and chat to our volunteers and learn more about CAMRA, beer, brewing and pubs. Join CAMRA at the festival for some exclusive offers
OTHER DETAILS
Children at the Festival
Whilst lunchtime is the ideal time to bring the family to the festival, we do allow children into the hall until 8 pm. Under 18s must be accompanied by a parent or guardian at all times.
The Volunteers
The Festival is organised and run by members of CAMRA who are all unpaid volunteers. We are always looking for more more helpers, so if you're not already a member, why not join at the festival's CAMRA stand. If you can help at any session, please see Volunteering to help at 'Booze on the Ouse' or contact the Volunteers Coordinator at volunteers@hunts.camra.org.uk.
SIX TOP TIPS for a great festival

1. Come early! - You will get the best selection of beers and ciders on Thursday and Friday afternoon. Friday evening is always our busiest session; space, seating and tables will be limited.
2. The beer and cider lists are posted online (around a month before the festival opens) - Check them out in advance and you can plan what you would like to try (note that not all beers and ciders will be available at all sessions). You can also get more information by following us on Twitter (@HuntsCAMRA) or Facebook (HuntsCAMRA).
3. The volunteers are real ale or cider/perry enthusiasts - If you are unsure what you would like, please ask them for their recommendations. Our volunteers will be delighted to offer you a couple of 'tasters' so you can try before you buy. You are unlikely to be disappointed!
4. Drink responsibly - Pace yourself and drink thirds or halves. You can then try more different beers and ciders. Start with lower ABV (alcohol by volume) products. There is no need to try everything in one session!
5. Keep hydrated - As well as beer and cider, please drink plenty of water or soft drinks.
6. Bring your friends - Even if they don't normally drink real ale or cider, we think that most people will enjoy the atmosphere and find something new that they really love.
CONTACT DETAILS

Festival Organiser (Christopher Bee): festival@hunts.camra.org.uk
Volunteer Coordinator (Juliet Ferris): volunteers@hunts.camra.org.uk